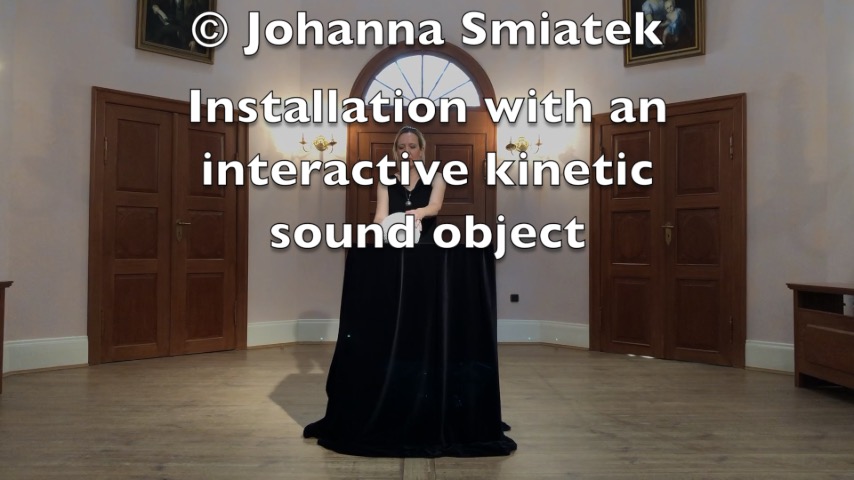 Melodymat, 2019
ceramic, electronics with motion control, sound, loudspeaker, black velvet, wood
Total size with high pedestal: about 130 x 70 x 70 cm
Exhibition views:
1. Cultural Festival (KulturSchlagLicht), Octagon hall Castle Neuhaus (Lübben), 2019
2. Kunstverein Hochrhein (Art Association) / Villa Berberich, 2020
3. Künstlerhaus Wien, Vienna/Austria, 2021
4. Kunsthalle Wilhelmshaven (Wilhelmshaven Art Hall), 2023
The "Melodymat" is an interactive kinetic sound object. The visitor can roll the ball directly on a supporting surface. Depending on the position of the ball, a different sound can be heard. By the way you move the ball it is possible to create your own sound variations. In total there are almost 70 different individual sounds.
 The title of the work, "Melodymat", was inspired by the film "The Sleeper" by Woody Allen. In the broadest sense, it is a quote from the film's "Libidomat".
 The leading actor is "frozen" after an operation and defrosted 200 years later. The world has changed. The Libidomat is a spherical object in this world that people need in the future to feel pleasure.